Changing The Way You Communicate
With Your Web Visitors
LiveCaller allows you to communicate directly with your web visitors by means of a web call. Forget online chats, the future is voice call and the future is now.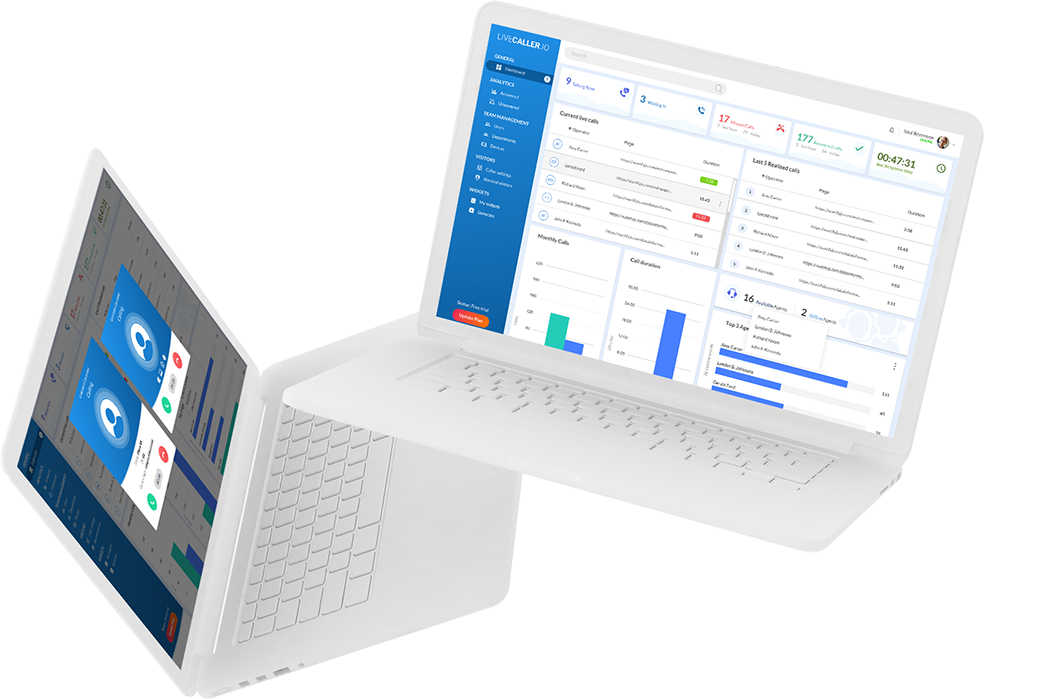 Quick & Easy Way For Your Customers To Get In Touch With You
It's no secret that one of the negatives of an online customer base is that when there are questions in relation to a product, customers often cannot receive an immediate answer. LiveCaller's innovative software allows web users to call you directly, wherever they may be in the world. Better still, they can choose the specific department they want to call and have immediate, direct access to you over web call.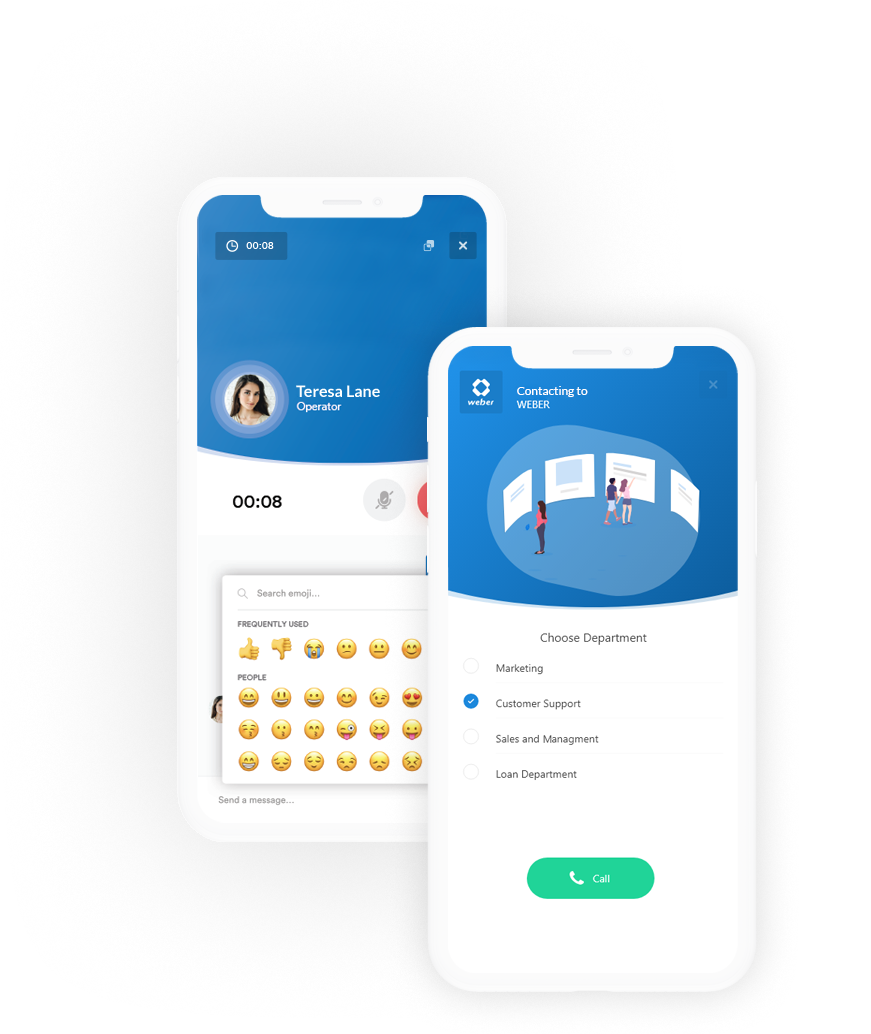 See How Livecaller Can Help Boost Your Sales
Direct web calls with your web visitors can drastically help boost your sales. Why? Simple. Any queries or questions your customer may have can be answered by you in a matter of seconds via our web call service, meaning your customers will be more likely to go ahead and purchase your product or services. This offers them the peace of mind they need to be sure that your product is right for them.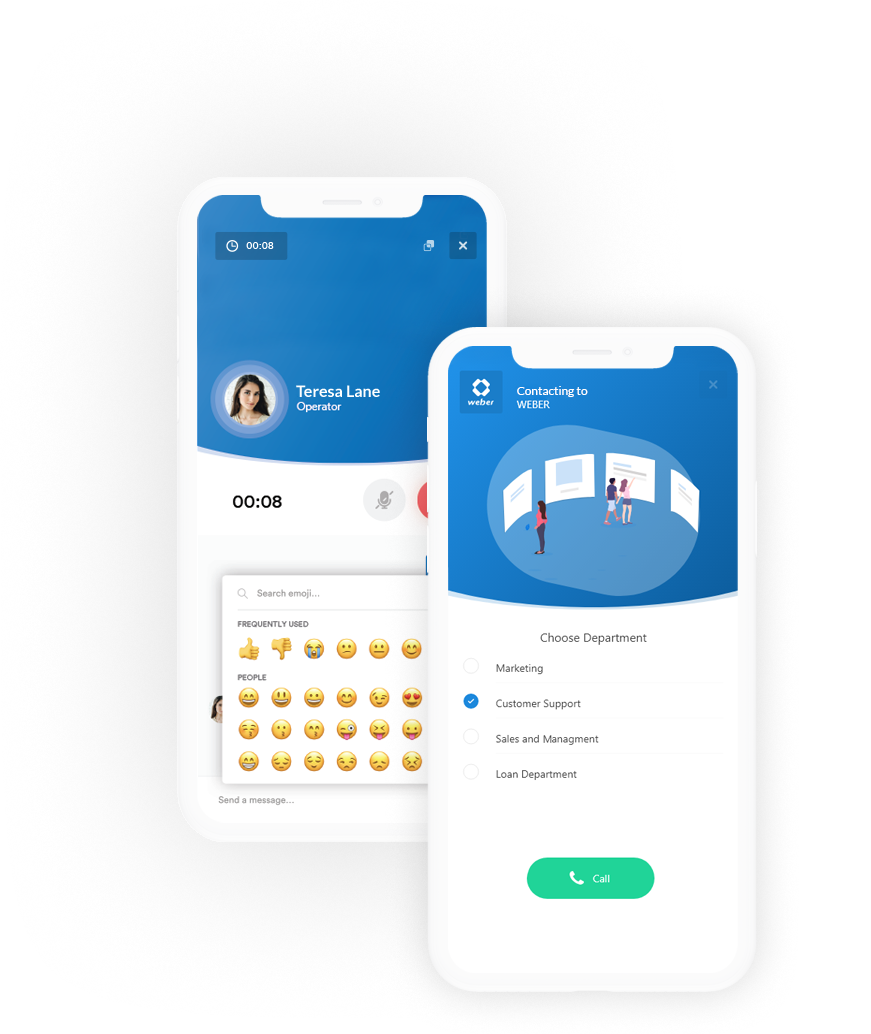 Manage User Profiles
LiveCaller offers you the chance to be able to save all of your users contact information, if they content for you to do this. Names, emails and contact numbers can be stored on our system so when or if they contact you again, you already have their contact details on file, saving you precious time and ensuring the smooth running of your service.